October 12, 2023
Special REAP Meeting - Please check agenda for location & time change!
2023 Eastern Plains Aquifer Recording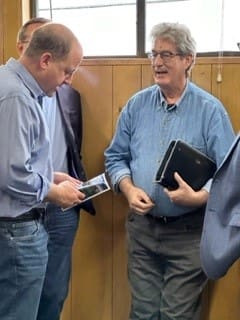 Executive Director Kip Cheroutes introduces REAP to Governor Polis during a bill signing ceremony at the new Lincoln Health clinic in Byers.  Cheroutes told the governor that REAP sees rural health as a cornerstone to economic development.